When it comes to screen printing Phoenix not all garment inks are equal. There have been many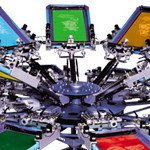 advance in the garment decoration industry within the last 10 years and is evolving as we speak. We use the highest quality plastisol ink in the industry. We have both M&R automatic and manual presses allowing us to produce large orders lightning fast with consistent prints over and over.
Standard Inks
The old tried and true screen printing ink is called Plastisol ink. The ink has a plastic additive that when cured to the correct temperature bonds to the shirt and to itself creating a long lasting print.
Info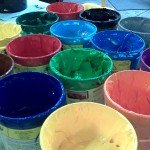 Color Matching to pantone colors is a breeze
Very opaque print on dark garments
The more you order the cheaper your print cost is
Foil Printing
Looking for that extra shinny effect on your garments? Foil may be the way to go. Many fashion and clothing lines(now bands and artists) use foil to accent and highlight certain areas of their garments. We print a thin layer of adhesive in the design that will be foiled. Foil Printing can add that extra zing to any t-shirt design to leave a lasting impression. We then heat press the foil onto the garment and anywhere the adhesive was printed the foil will stick to.
Specialty Inks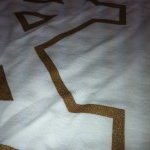 We have a wide range of specialty inks on our shelves which include puff, reflective, shimmer, glow in the dark, suede, florescent.